Adrian Harvey Consultant Orthopaedic Surgeon

Adrian Harvey is a Consultant Orthopaedic Surgeon in Dorset and specialist knee surgeon based at the Royal Bournemouth and Poole NHS Hospitals in Dorset. He also works privately at the Nuffield Health in Bournemouth and the BMI Harbour Hospital in Poole.
This website provides information regarding orthopaedic conditions and their non-operative and operative treatments.
Knee Conditions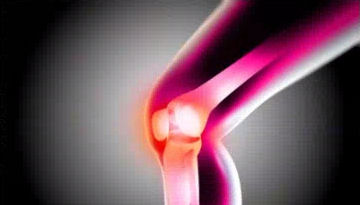 Osteoarthritis is a condition of wear and tear of the smooth bearing surfaces of the knee joint. This is also known as degenerative osteoarthritis. This wear may occur primarily or secondary to trauma to the knee (traumatic osteoarthritis).
Knee Injuries

The meniscus is a C shaped disc of soft tissue that sits between the bones of the knee. It is often referred to as the cartilage and acts predominantly as a shock absorber between the two bones. Each knee has a medial or inner meniscus or a lateral or outer meniscus.


Knee Procedures

The anterior cruciate ligament is a large ligament in the knee. The anterior cruciate ligament lies in the centre of the knee and acts to stabilise the knee, particularly during rotation, pivoting, twisting and side stepping movements.


Prior to meeting Mr Adrian Harvey I had been a long term knee suffering individual who over a twelve year period had been managing to get around with regular hydrocortisone steroid injections.

In October 2021 this all came to a close and my mobility was reduced to only being able to walk a few paces in immense pain and with a stick. That was when I was referred to Professor Harvey for consultation. Investigation showed that there was no cartilage left in the left knee joint and full replacement would be required.

This was performed in December 2021 and a very satisfactory recovery was made with me being able to walk again a distance of two miles and start to ride a bicycle again at the end of six months . Unfortunately at that point the right knee decided to come out in sympathy with exactly the same problem. This necessitated another total knee replacement which was actioned by Professor Harvey in September 2022 again very successfully.

Now in May 2023 I Have full mobility in both legs and am starting to ride a bicycle again. I have walked 4.6 miles without stopping, have walked along the coastal path from West Bay to Eype for those of you who know Dorset which is not an easy walk and has a high ascent/ decent. I have walked around a trade show for a full day. None of this was possible before. My bow legs have also been straightened and I feel I am getting my life back. My hobby is classic cars. My knee problems had prevented me from being able to work on, and get into my cars for many years and now I am able to resume my hobby.

So all in all with two knee replacements I can stand up straight, can walk again, am able to work again and now continue with my hobby. A brilliant result. Well done to all involved.

I am so pleased to have met Professor Harvey who is a very passionate and caring person about his work. He made the whole experience very worthwhile and has bought a large part of my life back. He radiates encouragement and enthusiasm to get results. An outstanding individual. I am so glad I had the privilege to meet him. Behind him he has a very good and able team who equally deserve praise who again showed care and enthusiasm and support throughout the whole end to end process, which don't forget I experienced twice.

Thanks to all and keep up the excellent work.
I am delighted to report an excellent outcome, after my right knee replacement surgery, which was carried out at The Nuffield Hospital Bournemouth, under the care of Mr Adrian Harvey, for which I am truly grateful. After two nights in hospital, I was dispatched home walking with crutches. By the end of two weeks I could walk round my home without these crutches but, as advised, I used crutches outside for some time during the autumn/winter period, simply on safe grounds.

I was driving my car after 6 weeks and thankfully I was able to swim - once the wound had healed. The Physio team were supportive and I used the static cycle in my local gym, along with other exercises building up strength and mobility slowly. What a joy to be gardening and doing all these activities without pain or discomfort. I have recently resumed Pilates and can once again join in with this exercise, confidently, although I do use a folded towel or pad to kneel on, for floor work these days!

I had my left knee replaced some 4 years ago very successfully - aged 70 - with another equally good surgeon, however when the time came for the right knee to be replaced, I chose to seek Mr Harvey's expertise, as he uses the robot in this procedure. I gather this has led to improved patient recovery rates. I can confirm that I found this to be so! I have enjoyed a quicker and better recovery this time round, so am delighted with this outcome.

I have nothing but praise for Mr Harvey's level of skill and expertise, as well as that of his chosen Anaesthetist and the theatre team,…not to mention the Robot! I felt in very safe hands, throughout and everyone answered my questions, offered positive and constructive encouragement and care throughout. I have nothing but praise and thanks to ALL staff at The Nuffield working with Mr Harvey. My brief stay was comfortable both during my stay and subsequently on follow up visits.

For those considering this procedure, I would urge that you do relevant exercises to strengthen the leg muscles before the operation AND to continue afterward! Follow advice given by the excellent Physiotherapy team, to ensure a speedy recover. I found having a positive outlook and taking responsibility for your own recovery, is also essential! I am now 74 and feel more like 47, as I am once more active and able to carry on leading a full and active life! A big thank you to Mr Harvey and his team.
Although I was only 47, I had been suffering from severe knee pain for years and was told that I needed a full knee replacement. I was nervous about the surgery and the recovery time because I have a disabled son and three other children at home, but I decided to go ahead with it after meeting Mr Adrian Harvey. He explained to me that he would use a robotic method to perform the surgery, which would be less invasive and more precise than traditional methods. He also showed me how the CT Scan would enable a 3D model to be created of my knee and how he would customise the implant for a perfect fit.

The surgery went very smoothly and the care in the Nuffield Hospital was excellent. I was in considerable discomfort immediately afterwards, but this improved as I worked on exercising to regain full function. Mr. Harvey was very encouraging and positive throughout the whole process. He checked on me regularly and answered all my questions. The Physiotherapy team gave me clear instructions on how to take care of my new knee and what exercises to do to regain my mobility.

I am so grateful to Mr Harvey for giving me a new lease of life. My knee feels great and I can do things that I couldn't do before, like coastal walking, climbing stairs, and playing with my 1-year-old grandson. I would highly recommend Mr. Harvey and his robotic method to anyone who needs a knee replacement.

If your pain is keeping you up at night or your lifestyle is being severely restricted, I would encourage you to take the plunge and have the surgery – you won't look back!
My sincere thanks to you and your team for enabling me to walk once again without fear of pain.

I had my second total knee replacement almost a year to the day after my first (Covid delay).

The total relief from the joint pain I was suffering was beyond words. I was again able to walk normally without crutches within two weeks and shortly after resumed cycling. I am now able to enjoy the long walks out with my dogs once again, my quality of life restored.

The added bonus is that my legs are now perfectly straight instead of bowed out as they were.

I owe thanks and praise to the ward, aftercare teams, and for the physiotherapy directly after the op and onward as working the knee is crucial to a good recovery.

In my work and everyday life, I no longer have to think about my knees as most of the time I am unaware there was ever a problem.

My heartfelt thanks for setting me free again.
Knowing that I needed knee replacement surgery, I initially went to see Professor Adrian Harvey after reading a resume of his work online. I was impressed by his annual teaching and training of orthopaedic surgeons and by being part of a European design team developing knee replacements. My confidence in him was reinforced at the first consultation when Professor Harvey made an informed diagnosis of my particular needs, including straightening the bones of each leg. He was kind but matter of fact which I appreciated. Consequently, we arranged two operations during 2022, six months apart.

Prior to the operations, my mobility was severely restricted and I was often in considerable pain. There were situations where the pain was excruciating even when standing as the bones scraped against each other. For four years I'd been unable to use stairs. Professor Harvey operated on the most affected knee/leg first. The operation went smoothly with the staff in his team at the Nuffield Hospital demonstrating skill and care. Due to the more complicated procedure, the recovery took longer than a straightforward knee replacement. I mention this because it can be rather disconcerting when other people seem to recover more quickly. From the beginning, the excruciating pain was gone and gradually I could bend the knee to 90 degrees plus. Therefore, I had no qualms about proceeding with the second operation six months later. The recovery was quicker because the leg had not been misshapen for so long. Now, six months later, I'm so appreciative of Professor Harvey's skill because I have very little joint pain, just some muscular pain as I build up strength in the legs. I've also begun to negotiate stairs and to drive my car.

To a large extent, my life was on hold throughout 2022 which was not easy. However, I'm glad that with the support of family and friends, I persevered. I genuinely feel that Professor Harvey has given me a new lease of life.
In January 2022 Professor Harvey performed a total knee replacement on my right knee using Mako Robotic-Arm Assisted Surgery.

Having endured two years of increasing pain and accelerating loss of functionality and mobility the change is amazing. My new knee functions as a normal knee, there is no pain and I am able to return to the life style I had previously enjoyed.

I am back to long rambles in hilly terrain, of eight or nine miles, swimming and playing badminton. Recently I have climbed with ease, to the top of the tower at Salisbury Cathedral.

The recovery was rapid and I was walking 4 miles within eight weeks.

My sincere thanks to you and your team for making this possible. Special praise to the physio team who were outstanding.

I would thoroughly recommend you and have given your name to several people.